News
XOVERLAND Renews Travel Series, Film Festival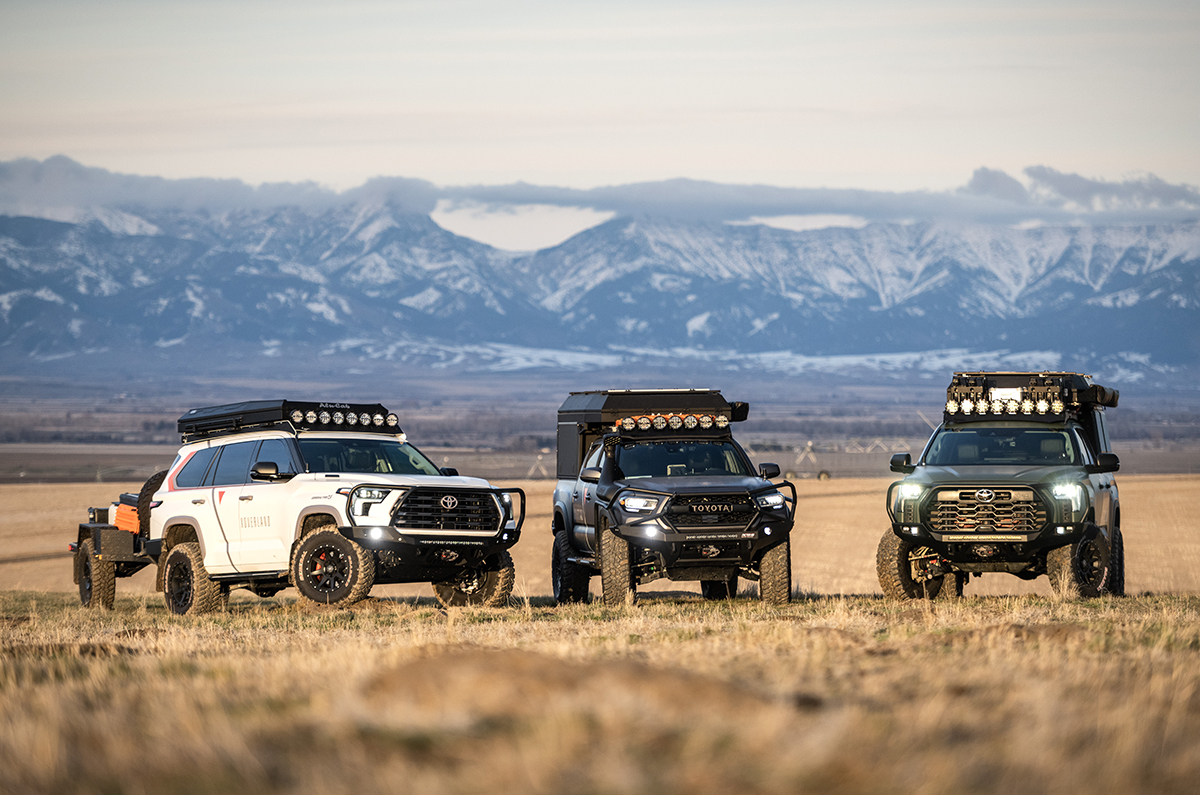 XOVERLAND has announced the location for the sixth season of its Apex Series, which will take place in southern Africa. In addition, the team has announced it will host the second XOVERLAND Film Festival and offer a full slate of new content in the coming year, the company said.
For the sixth season of XOVERLAND's Apex Series, the entire team will embark on a two-month expedition that will be documented in a 10-part video series. The in-house-built XO vehicles making the journey through remote Africa consist of the 2023 Toyota Sequoia "Simba," the 2022 Toyota Tundra "Orion," the 2020 Toyota Tacoma "Raven," and their new "Little Boy" custom-built trailer, the company said.
Along with the Apex Series, the new content and offerings aim to inspire outdoor exploration, share tips for safe and responsible adventures, and provide quality advice on preparation, gear and vehicle modifications for trips of any scale, XOVERLAND said. Each of the new series, aside from the Content Creator Series, will be available on YouTube with bonus episodes available on the XO Network.
Content Creator Series: The XO team will be working with content creators from around the world, including Gon Dirtin, Bound for Nowhere, Roam Overlanding, Desk To Glory and We Will Roam (the winners of the inaugural Overlander Film Festival). The content creator series, which launches later this year on the XOVERLAND Network, will share unique storylines and perspectives of outdoor travel told by additional creators.
XCLASS Series: Multi-part masterclass series providing "how-to" tutorials for overland-focused preparation, vehicle modifications and installations.
Out & About Series: Showcases the extended XOVERLAND team and friends as they head out on local voyages together. The series will be available on YouTube with exclusive bonus content on the network.
Shop Talk: A continued ongoing look inside the X Hangar with new projects, faces and diverse sides of the business.
Trail Talk: Similar to Shop Talk, the XO team shares knowledge, tips and tricks out on the trail.
XOVERLAND will also host its second film festival in Bozeman, Montana this fall. The film competition is dedicated to overland-style filmmakers who want to inspire, educate and entertain the outdoor enthusiast community, the group said. Submissions are open until Sept. 1.