News
WyoTech Student Awarded Jessi Combs Foundation Scholarship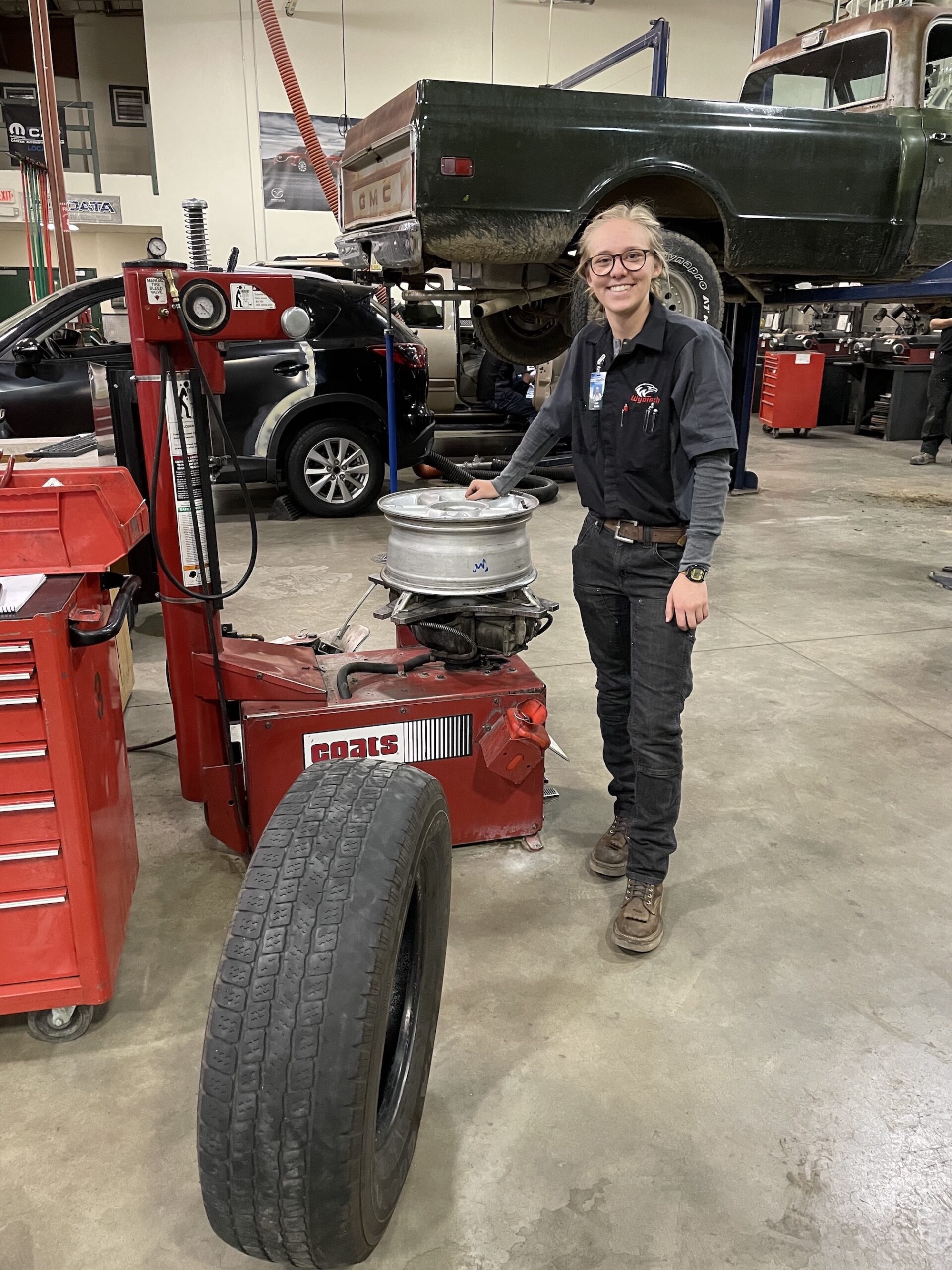 After choosing to forego the traditional college experience to attend WyoTech, Kate Martin was awarded a scholarship from The Jessi Combs Foundation, the school announced.
Founded in 2019 in honor of driver and builder Jessi Combs, the mission of The Jessi Combs Foundation is to educate, inspire, and empower the next generation of trailblazing and stereotype-breaking women, the organization said, which aligns well with the objective of Women's History month.
"We independently review every video application we receive. There are always a handful that stand out from the rest, and Kate Martin was one of them. Her passion and dedication to blazing her own unique trail as a woman in the trades was apparent," said Dana Wilke, co-founder and board member, The Jessi Combs Foundation.
"It is pioneers like Jessi, and now, the future generation of women like Kate and our family of JCF scholarship recipients, that show women they can excel in whatever career path they choose. These women are our heroes. We hope that by shining a spotlight on their hard work, grit and determination in the trades it will show others what's possible. The sky's the limit. The scholarship program is funded entirely by donations from individuals and organizations who believe in Jessi and everything she stood for."
After Martin bought her first truck in 2017, a 1976 Ford F100 she nicknamed "Rumble Bee" due to its yellow exterior, she began working on it with her father to better understand how the vehicle worked. This evolved into a personal passion for Martin, who graduated from high school in 2019. After initially enrolling at Walla Walla University in Walla Walla, Washington, for the 2019 to 2020 school year, she decided to rethink her focus and return to her passion for trucks after the COVID-19 pandemic shut down in-person classes, Martin said.
"Working on my trucks, I wasn't achieving what I thought I should be at the rate I expected. In need of a little more structure and becoming frustrated at the pace I could teach myself, my sister and her husband suggested that I should go back to school," said Martin. "They encouraged me to look into some tech schools and find out what it would take to go to them and what they offered. So I did, and now I am attending WyoTech."
"My time at WyoTech has been busy and fun. I'm learning more and more information every day, and applying it hands-on in the shop has helped me gain confidence and lose timidity through doing projects myself," said Martin.
Martin is scheduled to graduate from WyoTech in June 2022. Post-graduation, she plans on gaining experience in a restoration shop while simultaneously working on project trucks, Martin said. She hopes to build her own classic truck restoration and modification shop specializing in building out Ford trucks from the 1960s to 1970s, with the potential to expand to classic Chevy and Dodge pickups.