News
World's First Dedicated Esports Racing Arena Planned for Miami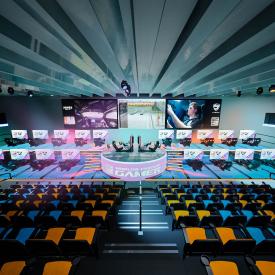 The world's first dedicated esports racing arena will be built by Millennial Esports in Miami, Florida, with the state-of-the-facility scheduled to open in 2020.
The new facility is part of Millennial Esports' push to professionalize global esports racing competition. The new 12,000 square-foot arena will be located in the Wynwood neighborhood of Miami. Millennial has secured $2.8 million in private construction financing to complete the build out of the facility.
The esports arena will feature 30 racing simulators which can be raced on individually, linked with the other racing rigs in the building or globally networked to compete against drivers from all over the world.
Professional drivers can also take the next step with the installation of a full-size full-motion simulator — the same type as used by major professional race teams around the world.
"Creating our first arena is an important step in Millennial Esports' goal of taking esports racing to an entirely new level," Millennial Esports President and CEO, Darren Cox said. "Our goals are for this arena to be the first of many located around the world. These centers will hold major local and international competitions, be used for both amateur and professional driver training and also stage major corporate events."
Allinsports was founded by South African-born ex-Formula 1 engineer Anton Stipinovich. His Formula 1 career included stints at Ferrari, McLaren and Red Bull — scoring multiple F1 world championships and more than 80 race wins.
Click here to check out a video of the planned facility, featuring two-time Formula One World Champion and Indianapolis 500 Winner Emerson Fittipaldi