News
World of Outlaws Using Biometric Screening at Upcoming Event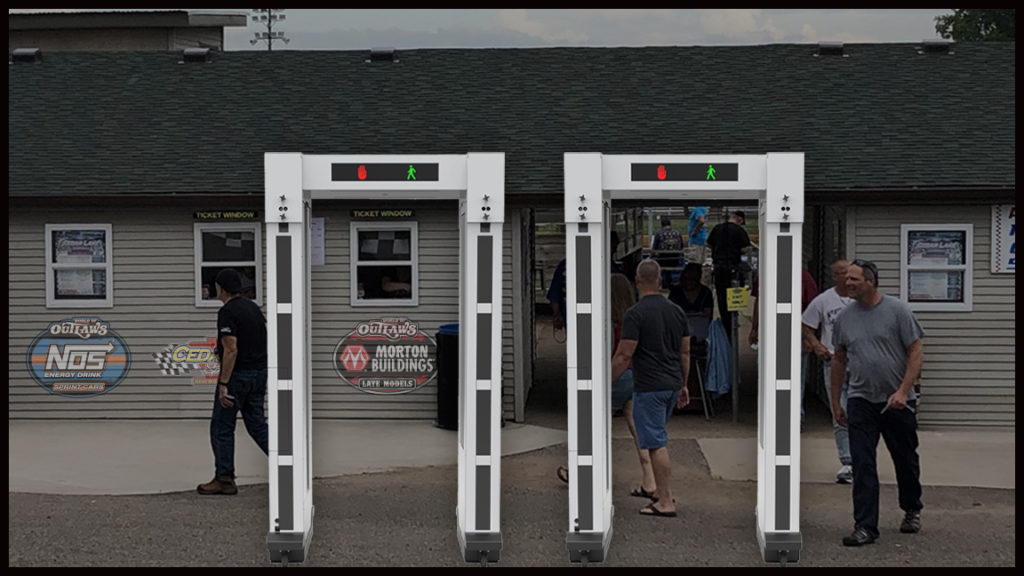 When fans attend next week's World of Outlaws event from July 2-4 at Cedar Lake Speedway, they will be greeted with state-of-the-art walk-through screeners and free at-track COVID-19 testing, the series announced.
The World of Outlaws and Cedar Lake Speedway have partnered with IMPACT Health, a national biometric screening and testing provider, and experiential event firm NEXT Marketing to develop a safety plan using the latest available technologies. Dr. Jack Faircloth MD, a COVID response expert will be available to fans on-site and will be coordinating with area healthcare professionals. The result is a 360-degree approach to the screening of fans and participants before they enter the facility.
"We have been working behind-the-scenes with world-class providers to deliver some comfort and a small sense of normalcy inside the gates at Cedar Lake Speedway," World of Outlaws CMO Ben Geisler said. "The process will be simple and quick. While the screening technology is state-of-the art, it is actually faster and easier than a metal detector, and the 15-minute free COVID testing won't look much different than the free health screenings that might take place at nearby Mall of America."
The Independence Day event will make use of Yates Enterprises high-capacity airport-style walk-through temperature-detection technology, while the World of Outlaws awaits release and delivery of Soter Technologies' SymptomSense, an advanced, non-invasive, biometric walk-through scanner that aggregates additional risk factors associated with COVID.
Prior to entering the venue, fans will pass through screeners set to detect potential COVID warning signs, generating a red light/green light. A green light will proceed through the gates while a red light will trigger a consult with a licensed medical professional. Fans receiving a red light will have the choice of having a free COVID test administered with results available in about 15 minutes or opting out and receiving a complimentary DIRTVision subscription to watch the races from home.