News
Worksport Launches New Website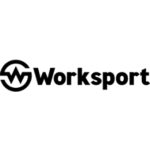 Tonneau cover manufacturer Worksport is launching an all-new website this week, www.Worksport.com, which will contain new photos, videos and media assets, the company announced.
"The new website, long in development, will be geared towards building the Worksport brand equity and interest as the Company is now assuming a leadership position in the auto accessory market with its devotion to innovation, quality, price, and increasing revenues," said Worksport CEO Steven Rossi. "Those who visit www.Worksport.com will find a world of information about Worksport's SC3, SC3Pro, SC4 and TC3 tonneau covers and a full complement of parts for Worksport products."
The new site will also utilize a proprietary revenue-centric backend system where Worksport customers can place and manage orders, as well as track shipments and pay account balances, the company says.
The announcement of the new Worksport website follows the revealed launch date of the company's new TerraVis System, an add-on solar accessory that will electrify conventional trucks. A separate website, www.goterravis.com, contains introductory information, including videos, photos and early specifications, about the TerraVis System.
"Worksport is living up to its promise—and its forecasts," said Rossi. "We invite our many friends and investors to visit the new Worksport.com site and provide feedback to us. We are very proud of the new website and believe our supporters will be, too. As we've said before, for Worksport, the best is yet to come."