News
Worksport Changes Stock Symbol
Worksport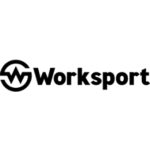 has received approval from the Financial Industry Regulatory Authority (FINRA) to change its stock ticker symbol from FNHI to WKSP, the tonneau cover manufacturer announced.
The change reflects the company's transition in its corporate identity to Worksport. The new Worksport name and WKSP symbol is expected to be updated in a matter of days. Worksport currently manufactures tonneau covers for the international light truck market.
"In a year of major milestones, including new fast-growing customers, and securing patent and trademark protection for Worksport's intellectual property, receiving approval for the new WKSP stock symbol is a very meaningful step for the company," said Worksport CEO Steven Rossi. "We are diligently working towards our ambitious goal of achieving a leadership position not only in the light truck accessories market, where we enjoy a technological advantage, but also in new product lines that will be very significant for Worksport."
Rossi said that the company is devoting most of its marketing focus to expanding the Worksport-branded tonneau cover business. "The essence of branding is to have all assets reflect one message and having WKSP as our stock symbol accomplishes that in one important step forward," Rossi said. "Investors and customers will view us as Worksport or WKSP across the board."
In the near future, Worksport will be announcing developments relating to a new website, media assets, a public offering, its sales & supply chain, the TerraVis and other new IP assets, Rossi said.