News
Worksport Applies for Trademark for Solar Tonneau Cover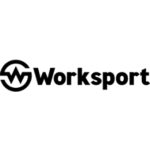 Tonneau cover manufacturer Worksport has applied for a trademark for its TerraVis solar tonneau cover with the United State Patent and Trademark Office (USPTO) and have received official notice identifying that TerraVis is entitled to the wordmark registration that was applied for.
In light of this update, the company expects the trademark to be issued in the near future. Once issued, Worksport is set to continue to apply for both logo and word-mark coverage in other global markets, where the TerraVis is intended to be launched.
This news on the TerraVis trademark is an important advancement for Worksport, the company says, further mobilizing the company's plans to put the new line into production. Expected to officially launch in the near future, TerraVis will be comprised of a series of new products and accessories that incorporate solar technology and have the functionality and adaptability to transform conventional tonneau covers into customizable systems.