News
Wood Brothers Racing Raising Money to Send Tablets to Nursing Homes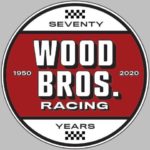 Famed NASCAR Cup Series team Wood Brothers Racing is currently accepting donations to send tablets to two local nursing homes in the team's native Virginia.
According to posts on the Wood Brothers social media accounts, the nursing homes and assisted living facilities are on visitor lockdowns. In attempt to enable residents of the facilities to virtually visit with friends and family, the team is purchasing tablets to set up video visitation.
The team itself donated $1,500 and are accepting $10 donations via its webstore. Those who donate will receive a signed thank you card from Leonard, Eddie and Len Wood, as well as current Wood Brothers Racing driver Matt DiBenedetto.
As of Tuesday, the team had already ordered 108 tablets and was still accepting donations.