News
Women in Motorsports Hosting Fundraiser at VIR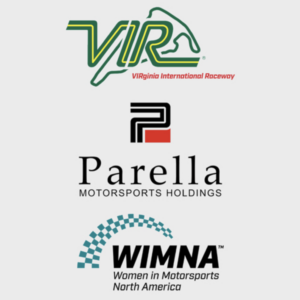 Women in Motorsports North America (WIMNA) is hosting a fundraising dinner next month at Virginia International Raceway (VIR), the organization announced.
Held in conjunction with the SpeedTour stop at VIR, the dinner is scheduled for Oct. 7 and will include remarks from Parella Motorsports executives Kim McCullough, CMO, and Tony Parella, CEO.
Following dinner, Lyn St. James, former driver, co-founder of WIMNA and grand marshall of the event, will moderate a panel discussion featuring several women in motorsports. Panelists include Connie Nyholm, owner and CEO of VIR; Kim Parella, general manager of Parella Motorsports; Teena Larsen, co-owner of the Crosslink Kiwi Motorsport F4/FR Americas team; and Michele Abbate, TA2 Series driver and PMH Powering Diversity Scholarship recipient.
Proceeds from the event will benefit WIMNA.
Click here for more information.