News
Wisconsin Motor Tour Raises Funds for Autism Society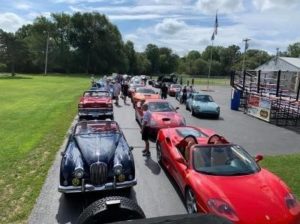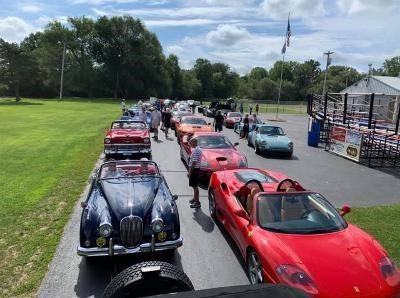 The Masterpiece, host of the Milwaukee Concours d'Elegance, organized a special motor tour in early August to raise funds for the Autism Society of Southeastern Wisconsin.
"In lieu of our annual concours d'elegance which we celebrate in Veterans Park in Milwaukee, The Masterpiece Ltd. board wanted to continue our tradition of supporting local charities in 2020 in a manner that accommodated social distancing," said Mike O'Krongly, Board President. "The board came up with the idea for a motor tour."
"Over the past 16 years, the Milwaukee Concours d'Elegance and its parent organization, The Masterpiece Ltd., has raised more than $350,000 for local charities," said Carrol Jensen, Chair of the Masterpiece Motor Tour. "We hope to continue that type of gift giving going forward."
Twenty-five cars and their occupants assembled in southeastern Wisconsin at the private collection of Peter Cunningham of RealTime Racing. From there, they departed for an 80-mile tour to Road America where the group would spend the day enjoying the IMSA race.
The most unique among the touring models were:
• 1930 Stutz Speedster, the oldest vehicle in the group
• 1970 Porsche 911 Singer
• 1958 Jaguar 150S Roadster
• 1958 Peerless GT
• 1954 Porsche 356 SC (unrestored)
• 1973 Porsche 911T
• 2015 Corvette Z06
• 2020 Ford Shelby GT500
After a parade entrance into Road America, the 25-car lineup was led to a private tent for lunch at a premier viewing location at corner 5. Other cars on display for other spectators to enjoy throughout the afternoon included a 1970 Dino Ferrari, a 2005 Ford GT and a 2019 Ferrari 488 Pista as well as 1970 Superbird NASCAR raced by Ramo Stott.
The 2020 Masterpiece Motor Tour event raised $10,000 for the Autism Society of Southeastern Wisconsin, thanks to the donations from the tour participants, and sponsors including Hagerty Classic Insurance, Paul Westphal of RBC Wealth Management and Road America.
The Masterpiece is organized and operated exclusively to support other public charities including but not limited to those operating in southeastern Wisconsin which provide medical and social service care and relief to underprivileged children and families through various motor vehicle-related fund raising events.