News
Winners of 2020 Toyota Dream Car USA Art Contest Announced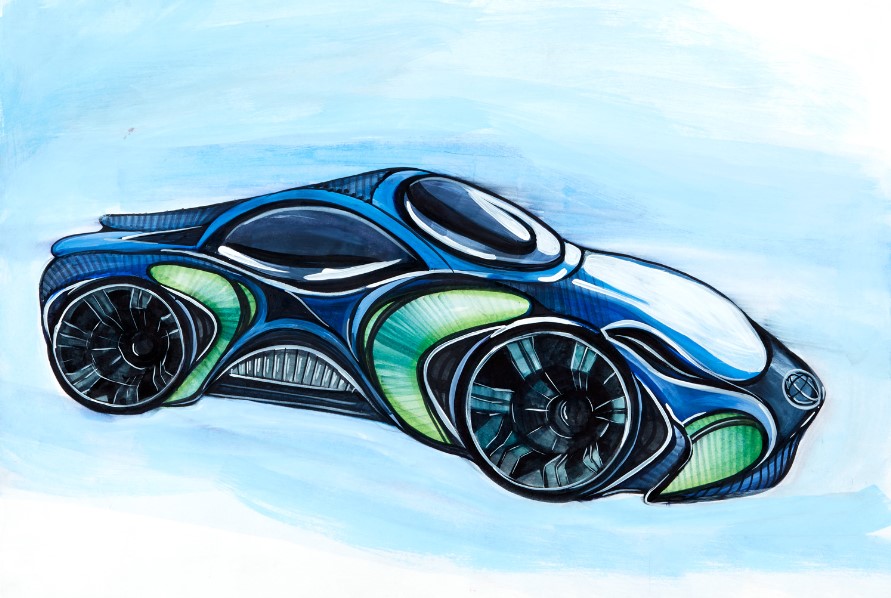 Toyota has announced the winners of the 2020 Toyota Dream Car USA Art Contest.
The nine winners were chosen by a national panel of judges who assessed artwork by 41 finalists. The finalists were selected by Toyota team members and dealer employees nationwide from a pool of 97 semi-finalists. At 1,700, the contest received a record number of artwork submissions this year, reflecting a nearly 100-percent increase over last year. All artwork submissions were entered in one of three categories (4-7 years; 8-11 years; 12-15 years) and judged within their age group for artistry, uniqueness and execution of concept.
"Protecting our environment" and "imagining a better world" are among the themes of the award-winning futuristic car designs that won this year's Toyota Dream Car USA Art Contest.
"The brilliance of all the youth who submitted this year is astounding. Their art integrated several of Toyota's strategic focus areas including mobility, environmentalism, and diversity, with an unrestrained, youthful lens," said Mike Goss, general manager – social innovation for Toyota Motor North America and president of the Toyota USA Foundation.
"I'm so honored and excited to help judge for the Toyota Dream Car USA Art Contest," said Jay Ward, creative director of franchise for Pixar Animation Studios. "It's deeply inspirational to see the dreams and ideas created by this amazing young talent."
While the geographic reach and demographics of the contest are quite diverse, this year's United States winners are all girls from one of four states: California, Michigan, New Jersey and Washington. For a full list of United States winners, finalists, and semi-finalists for the FY20 Toyota Dream Car Art Contest organized by state and award level, click here.
To see all of the winning artwork, click here.
Age Category 1 (4-7 Years)
• Gold Award: Bubble Water Car by Khloe Wang, age 7, South El Monte, CA
• Silver Award: Toyota Magical Puzzle Car by Vera So, age 7, Irvine, CA
• Bronze Award: Toyota Phoenix Car by Olivia L. Foh, age 7, San Jose, CA
Age Category 2 (8-11 Years)
• Gold Award: The Jellyfish Car by Grace Sun, age 9, Livingston, NJ
• Silver Award: Surrealism Car by Ashley Han, age 11, Ann Arbor, MI
• Bronze Award: The Eco Car by Lynn Sun, age 11, Livingston, NJ
Age Category 3 (12-15 Years)
• Gold Award: Flourish and Rebloom by Celine Lee Min, age 15, Bellevue, WA
• Silver Award: Memory Car by Jennie Mingzhen Wei, age 14, Novi, MI
• Bronze Award: Phoenix Dream Car by Katherine Wang, age 15, Mercer Island, WA
Toyota Motor Corporation in Japan held the first worldwide contest in 2004. Nearly 90 countries now host their own national contests under the same rules but with varying artwork submission periods. To learn more about the world contest, visit Toyota-DreamCarArt.com. For information about the United States contest specifically, visit ToyotaDreamCarUSA.com.