News
Westin Offers Wheel-to-Wheel Nerf Step Bars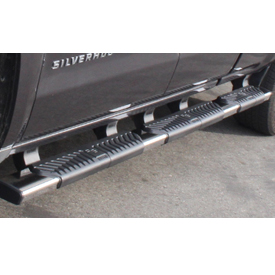 Westin has made its new R5 Modular Wheel-to-Wheel Nerf Step Bars available.
The 5-inch footprint step design provides easier and safer vehicle access for both drivers and passengers, according to the company.
Featuring three oversized skid resistant step pads, the R5 Modular Wheel-to-Wheel allows easy access to the vehicle cab or truck bed cargo area. Developed and engineered in the U.S., the R5 Modular Wheel-to-Wheel includes injection molded bracket covers and is built with corrosion resistant steel, according to Westin. The product is designed to mount directly to the vehicle's existing rocker panels.