News
Weisner Named SuperSprings President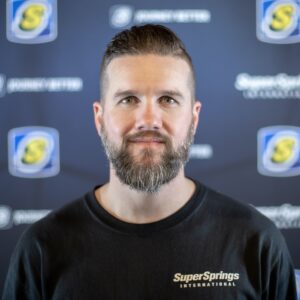 Adam Weisner has been named president of SuperSprings International, the company announced.
According to a press release from the company, Weisner has been "driving the company direction and revenue of SSI since August of 2021."
SSI previously restructured the company into five units, all of which report to Weisner, who continues to run daily operations, the company said. Weisner will report to Gerry Lamberti, who remains the company chairman and CEO.
Since joining the company in August of 2018, Weisner has driven rapid growth and streamlined the company, SSI representatives said. During his tenure, SSI has increased revenue, net profits, added RV OEM partners, and collected 90 million brand impressions, the company said.
"I have never been so excited about the future of SuperSprings International as I am now," said Lamberti. "We have all witnessed the impact Adam has had on the leadership in the company and the magnificent changes he has implemented so successfully."
"The last four years have been an incredible journey," said Weisner. "I am humbled and grateful to everyone at SSI and especially to Gerry for placing his trust in me to help lead the company in this next chapter."