News
WEC Developing 24 Hours of Le Mans Video Game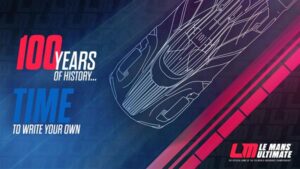 The FIA World Endurance Championship and the 24 Hours of Le Mans are developing a new endurance racing video game, the series announced.
Titled "FIA WEC: Le Mans Ultimate" and developed by Motorsports Games and Studio 397, the new video game is expected to be released in December 2023, the studio announced.
The PC-based game will feature official cars and circuits from the 2023 FIA World Endurance Championship season, including the 24 Hours of Le Mans. Hypercars from Ferrari, Peugeot, Porsche and Toyota, which – together with models of all the cars of the 2023 full-season WEC entrants – will be featured, as well as tracks such as Spa-Francorchamps, Monza, Fuji and Circuit de la Sarthe, the developers said.
Features will include online gameplay with both competitive and more casual races, as well as the ability to host a private session. The game is planned to include a collaborative asynchronous race mode, whereby a team of players can undertake their stints at a time and date that suits them, with each member fitting in their time in the car around other commitments or time zone restraints.
"With this year's 24 Hours of Le Mans, round four of the FIA WEC, celebrating its 100th anniversary, it has provided the perfect platform for Le Mans Ultimate to be revealed to eager fans across the globe," said Frédéric Lequien, CEO of the FIA World Endurance Championship. "The team at Motorsport Games and Studio 397 are committed to creating a product which can help bring the joys of endurance racing to gamers all over. We can't wait to get see the final product later this year."