News
Webinar to Cover PPP Loan Forgiveness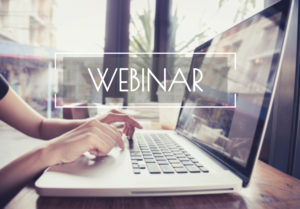 An upcoming webinar from the National Federation of Independent Business (NFIB) will cover payroll protection program (PPP) loan forgiveness, the organization announced. The webinar is scheduled for Wed., June 30 at 12 p.m. ET.
The NFIB's payroll protection program (PPP) loan experts Beth Milito and Holly Wade will explain the PPP loan forgiveness process from the due date of the initial forgiveness application to the preparation of Forms 3508, 3508EZ or 3508S along with required supporting documentation needed to achieve full forgiveness.
Topics to be covered include:
What costs are included in eligible PPP payroll costs?
How to determine PPP payroll costs for owner/employers?
How to calculate PPP full-time employee equivalents (FTEs)?
How to appeal if PPP costs aren't forgiven?
The webinar will also cover interplay between the employee retention credit (ERC) and PPP loan forgiveness and EIDL updates. The event will conclude with a live Q&A to answer questions about the PPP, ERC, FFCRA and EIDL.
Click here to register.