News
Webinar to Cover Latest COVID-19 Relief Package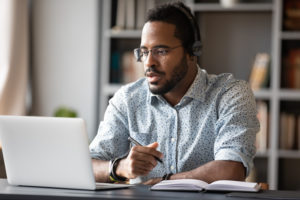 The National Federation of Independent Business (NFIB) will be covering the latest COVID-19 relief package in an upcoming webinar, the organization announced.
The webinar, scheduled for Wed., March 17, at 12:00 p.m. ET, will cover the American Rescue Plan, which added $7.25 billion to the Paycheck Protection Program (PPP) and extended the Employee Retention Tax Credit (ERTC) through Dec. 31.
Hosted by the NFIB's resident COVID-19 experts, the webinar will cover the following topics:
PPP additional $7.25 billion and Bigger PPP Loans for Sole Proprietors – quick overview of the PPP and review of SBA's NEW PPP sole proprietor application, which makes it easier for small businesses to apply with net income.
ERTC extended through 12/31/2021 – learn how to obtain tax credits for up to $33,000 for employee wages paid since March 12, 2020.
Click here to register.