News
Webinar Covering PPP Loan Forgiveness Application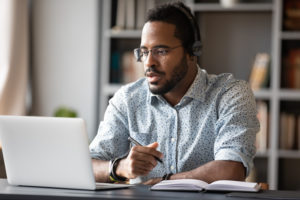 The National Federation of Independent Business is hosting a webinar on applying for Payroll Protection Program loan forgiveness on Wed., July 22 at 12 p.m. ET, the organization announced.
NFIB's PPP experts, Beth Milito and Holly Wade, will give a live, line-by-line demonstration on filling out the PPP loan forgiveness application followed by a Q&A session.
The webinar will cover:
• How to fill out Form 3508EZ
• How to complete the FTE calculations, Schedule A and Schedule A Worksheet
• Common FAQs and mistakes when filling out the application
Participants can submit questions in advance by emailing info@nfib.org.
Click here to register.
Those who can't view the webinar live can register and receive an on-demand version to watch at a later time.