News
WeatherGuard to Sponsor Tim Montana Concert During Keystone BIG Show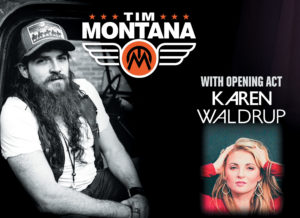 Tim Montana is coming back to the BIG Show, headlining WeatherGuard's Concert Night set for March 8 at the Gaylord Texan in Grapevine, Texas.
WeatherGuard Concert Night is completely reimagined this year and promises to be more exciting and fun than ever before, according to Keystone. The reception is at a new venue and the format includes a casino night and an additional guest performance by Karen Waldrup.
"We are so lucky to have a sponsor like WeatherGuard attending BIG Show. They bring a level of energy to our event that benefits everyone in attendance," said Larry Montante, vice president of category management at Keystone Automotive Operations. "Having an event like their concert and reception following the close of our show on the first night creates networking opportunities that you just don't see in most of our day-to-day business lives. It's a great addition to BIG Show."
Montana is an American singer-songwriter that fits squarely in the country-rocker genre and his latest release American Thread is garnering accolades from the industry and listeners. The video for American Thread was filmed in Butte Montana and pays tribute to working class Americans. Its message should resonate well with BIG Show attendees and his high-energy stage performance will be a hit, according to Keystone.
Waldrup is a New Orleans native and recent winner of three Nashville Independent Music Awards. Her cover of Lee Ann Womack's I Hope You Dance received more than 24 million views. Coming off the heels of her 2018 single, Warm in Your Sunshine, and new album, JUSTFIED, Waldrup continues to grow her online audience base with and overall mass appeal with more than 220 million views.