News
WEATHER GUARD Lighted Truck Box Wins Pro Tool Innovation Best Truck Box Award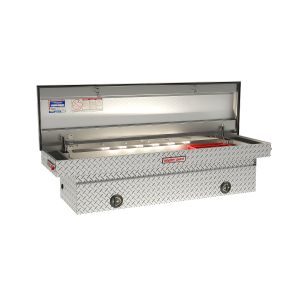 WEATHER GUARD, a creator of truck and van equipment, recently was awarded "Best Truck Box" at the 2019 Pro Tool Innovation Awards (PTIA) for their Lighted Truck Box with PowerSync Technology. The truck toolbox was recognized for its out-of-the-box lighted design, tool storage capabilities and easy installation. PTIA honors the year's most innovative storage products in the residential and commercial construction industry. WEATHER GUARD was one of several manufacturers recognized.
"At WEATHER GUARD, we strive to develop the highest-quality products that address user-specific needs and applications on the jobsite and at home," said Brian Kagen, Senior Vice President of Marketing and Product Development for WernerCo. "It is an honor to be recognized for the Lighted Truck Box, one of our most highly-anticipated truck box launches."
The Pro Tool Innovation Awards recognize the best-in-class tools and tool accessories that are truly innovative for professional users and that are shaping the industry. After reviewing more than 360 products in several dozen categories, a panel of industry judges identified winners based on innovative features, advanced power delivery, groundbreaking ergonomics, technological advancements, and value. The diverse judging panel was comprised of contractors, construction business owners, tradesmen, and media professionals who used their industry experience to determine the most noteworthy products.