News
WD-40 Build to Benefit SEMA Cares Charities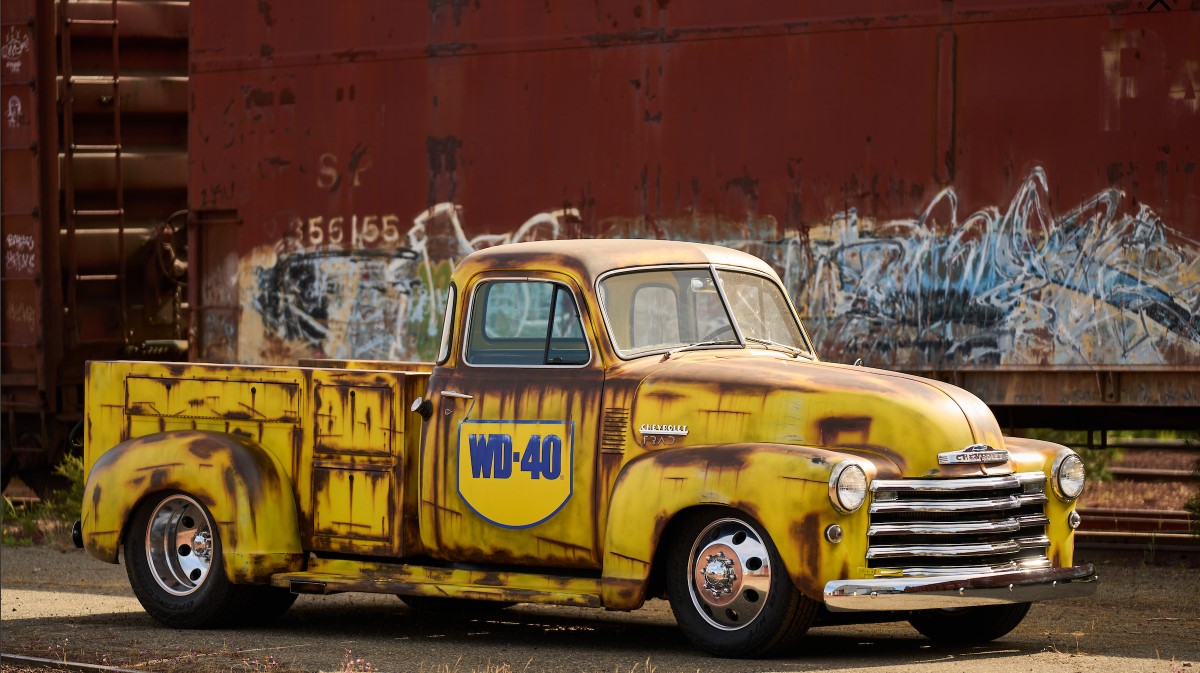 WD-40 has partnered with off-road racer Trad Ronfeldt to rebuild a classic road-ready vehicle – a 1951 Chevrolet 3100 – which will be sold at auction to benefit SEMA Cares charities, the company announced.
Ronfeldt, crew chief to seven-time Pro-4 off-road racing champion Kyle LeDuc, is partnering with WD-40 Brand and relying on its products and his 23 years of off-road experience to tackle the restoration of the classic Chevy truck.
Though it has the beauty of a showpiece vehicle, Ronfeldt and WD-40 Company set out to build a truck that would be driven every day and can help get stuff done, the company said. To accomplish that goal, the truck bed was fabricated from new materials and designed to match the truck's year and model so that it could handle on the road like a modern vehicle while maintaining its classic look. Ronfeldt stamped, bent and cut the bed, imitating the truck's body lines to make it look like a Chevrolet production piece from 1951. Additionally, the WD-40 Brand/SEMA Cares Custom 1951 Chevrolet 3100 has:
A V-8 carburetor crate motor producing 400+ horsepower
Custom dually rear with widened Currie Axle
New suspension design
A fully restored cab interior
Updated with new upholstery and distressed leather seats
Custom patina paint job
Completely new drivetrain and transmission
"Our company creates a range of high-performing products for those who need superior performance for specialized, maintenance jobs, so we wanted to build a vehicle that could do more than be shown at classic car shows; it needed to be drivable like a regular, everyday truck" said Robin Baloochi, sports & experiential marketing manager at WD-40 Company. "When Trad shared his vision for the custom 1951 Chevrolet 3100, we were on board immediately because it would allow us to put our products to the test to create a completely unique vehicle that truck lovers would want to drive."
When taking on this rebuild, Ronfeldt depended on WD-40 Brand products to provide heavy-duty solutions.
The WD-40 Brand/SEMA Cares Custom 1951 Chevrolet 3100 will be auctioned in 2022 with proceeds going to SEMA Cares charities, including Childhelp, a nonprofit organization dedicated to the prevention and treatment of child abuse.