News
Watch: Turbocharged Tractor Breaks Speed Record—Twice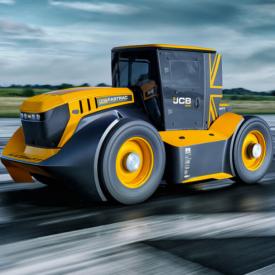 Guy Martin, in a JCB Fastrac tractor, recently broke the Guinness World Record for fastest modified tractor. Set at an airstrip in England, the noted thrill seeker and motorcycle racer guided the heavily modified, turbocharged machine to a record-setting run of 103 mph.
But that just wasn't good enough for Martin, who, after a few upgrades, hopped back in the Fastrac and tried to push the tractor to go even faster.
Guinness World Records put together a short video giving a behind the scenes look at the record-breaking runs.
See how it all turned out below.