News
Warn Industries Acquires Factor 55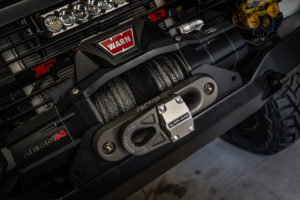 Warn Industries has acquired Factor 55, a manufacturer of rigging hardware for Closed System Winching, a winching technique that uses rigging comprised entirely of closed link hardware, the company has announced.
Similar to WARN, Factor 55 is a brand operating in the vehicle recovery market. The Factor 55 product offering includes: winch line and splice-on shackles, fairleads, pulleys, vehicle recovery kits and bags, recovery straps, rope and other specialty products.
Factor 55 was founded in 2012 by Michael Costa, Factor 55's President. Michael and his team will continue their focus on designing and developing new products and disruptive technology to bring to market. Factor 55 will operate as a division of Warn Industries.
"Given their premium brand, experienced engineering design capabilities, and specialization in Closed System Winching products, we feel strongly about the complementary nature of the Factor 55 product offering and realizing the benefits this partnership brings," said Kyle Shiminski, vice president & general manager of Warn Industries. "We look forward to working closely with Michael and the entire Factor 55 team, and continuing their history of premium, innovative products for more secure winch and rigging operation."
"We are excited to be part of the Warn Industries family, joining forces with a company with a rich history of market leadership, innovation, and a highly-recognized, premium brand," said Costa. "We are very proud of what we have accomplished over these eight-plus years at Factor 55 and partnering with another premium brand where our products accompany one another so well is a great feeling. Our team will maintain their focus on designing and introducing the high-level of product ingenuity Factor 55 customers have grown accustomed to. We look forward to continuing that tradition in addition to drawing upon resources available as part of Warn Industries."