News
Wacky Customs Appear at 2020 Chicago Auto Show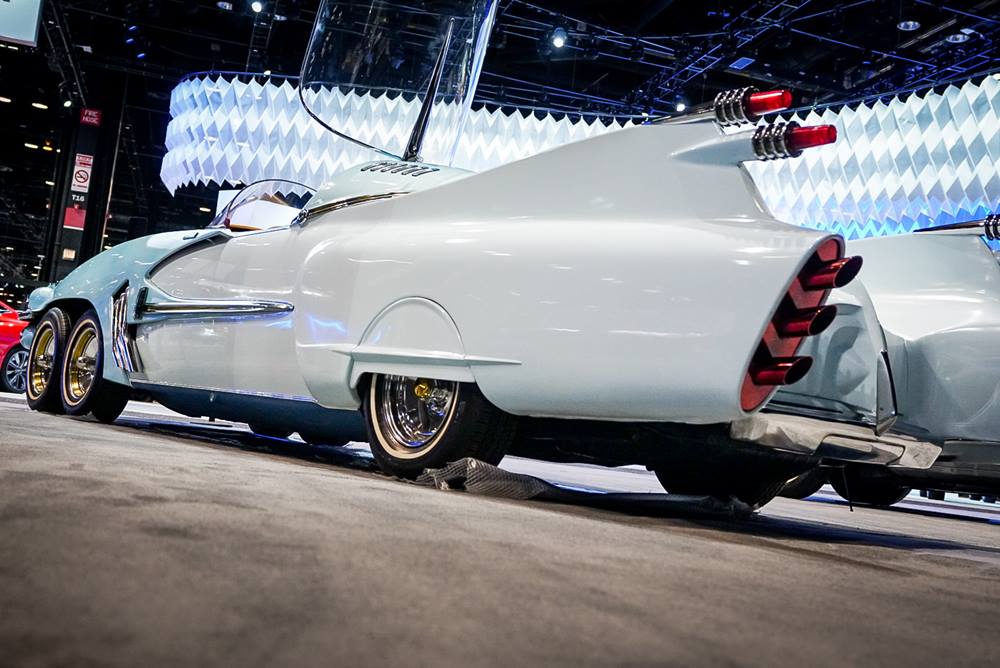 Klairmont Kollections, a private collection-turned auto museum located in Chicago, is hosting a display at the Chicago Auto Show and, amid the new models and exorbitant OEM booths, are four customs unlike anything else at the show.
Among them, a 1950 Studebaker with six wheels, '59 Cadillac fins and '70s Eldorado engine, a 1954 Chevrolet Corvette Nomad replica and something called 'The Golden Sahara II.'
Hagerty spoke with the Klairmont crew, getting an in depth look at each vehicle.
Read more about the customs here.