News
VP Racing Fuels Commissions Book on History of Company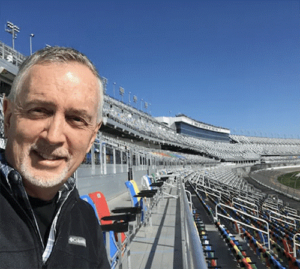 VP Racing Fuels has commissioned Jim "JK" Kelly to author a book chronicling the company's first 50 years in business, the company announced.
The book will span from 1975 to 2025, the company said.
"There probably isn't one element of VP and its history that Kelly wasn't here for or was close to until he retired in 2015," stated Bob Merz, director, brand management & licensing at VP. "With his knowledge of the company's personnel, suppliers, affiliations, their challenges and accomplishments, he was the obvious choice to write this book."
Kelly served in various capacities in thirty-plus years with VP, including regional manager and also as director of sales & marketing. While Kelly retired to write novels, six to date, Kelly continued to work with the company as a marketing consultant. His most recent novel, DEADLY DRIVER is a fictional thriller about a Formula 1 driver who's been forced to work for the CIA.
"My first experience with VP dates back to the mid-'70s in San Antonio when the company was just an upstart going after the big players in the industry like 76, Sunoco, Elf and the rest," said Kelly. "I told my tale in the novel FUELIN' AROUND, and now VP [has] asked me to recount the whole story. It's a remarkable one, and I'm honored they've chosen me to tell it."