News
VP Racing Fuels Appoints Senior Communications Manager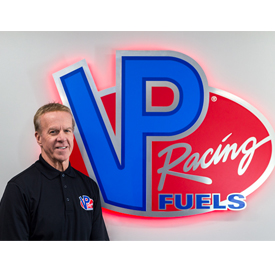 VP Racing Fuels Inc. has appointed Bob Merz as senior manager of corporate communications.
"Bob is very passionate about developing creative, strategic marketing initiatives that deliver results," said Alan Cerwick, president of VP Racing Fuels. "His deep experience in B2B and B2C, strategic brand marketing and communications, and his significant, successful roles working with companies like 7-11, Pennzoil, Texaco, and Anheuser-Busch make him a great addition to the VP Team. At VP our culture is all about passion and results and he's a great fit."
Merz's first experience in motorsports came when he ran the Budweiser brand, which sponsored car owner Junior Johnson and drivers Darrell Waltrip and the late Neil Bonnett on the NASCAR circuit.
"Having admired VP Racing Fuels for several years, I am delighted to be joining the VP team," Merz said. "The product lines, the expansion opportunities and the overall growth prospects make this a truly exciting time to join."