News
VOXX Electronics Partners with Crossover Marketing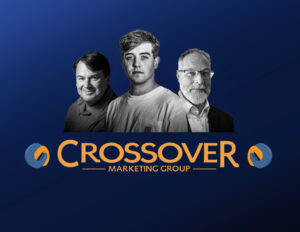 VOXX Electronics Corporation has named Crossover Marketing as its new manufacturer's representative firm for the Pacific Northwest market, the company announced.
The firm—founded by Rob Sutton and Paul Pilat, and now joined by Sam Sutton—will be focused on dealer development and innovative marketing strategies to help its partners achieve measurable results and reach their mutual goals, the company said.
"Rob has been a well-respected sales professional in the 12-volt independent channel for many years in various roles. We are very excited to have his and his team represent us in the Pacific Northwest," said Aron Demers, senior vice president of VOXX Electronics. "I am looking forward to a long-lasting relationship that will benefit both companies in the short and long term. Best of Success to him and his team with growing the newly formed rep firm."
"We are very excited to have VOXX Electronics as a key foundational partner, and we value the trust they've placed in our Rep Firm," said Rob Sutton of Crossover Marketing. "VOXX continues to push the envelope of what is possible and transforming the way we interact with technology on the road and in our everyday lives."
With this partnership, Crossover Marketing will add all VOXX and VOXX-DEI brands in categories including remote start and security, telematics, ADAS and rear-seat entertainment.