News
VOXX Electronics Confirms SEMA Show Appearance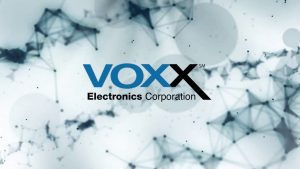 VOXX Electronics Corporation (VEC) has confirmed that the company will be exhibiting at this year's SEMA Show, scheduled for Nov. 2-5 in Las Vegas, in booth #12319, the company announced.
"The past eighteen months have proved challenging for everyone, but we have all persevered and found creative ways to conduct our daily business. This will be our first 'in-person' show in Las Vegas prior to the pandemic and we look forward to meeting with our existing and potential new dealers," said Aron Demers, senior vice president, VOXX Electronics Corporation. "There are two years of innovations that will be making their debut at this year's SEMA show and VOXX feels it is more important than ever to show our continued support for the show and our customers attending. We are taking extra precautions to ensure the health of our entire VOXX family, dealers and employees."
"We want to encourage all of our dealers to continue to support the show, come meet with us in our booth, and start to get back to normal," added Demers.