News
VOXX Electronics Announces New Hires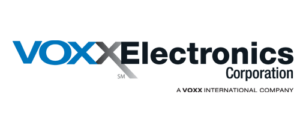 VOXX Electronics Corporation has hired Chris Duval as its new West Coast expeditor manager and appointed Matt Bradley as vehicle application specialist, the company announced.
"Chris's direct expeditor and OEM experience suits him well for this position and we know he will excel in the West," said Aron Demers, senior vice president, VOXX Electronics Corporation.
With over 30 years of industry experience, Duval started his career with Code Alarm, where he was a district manager. He also held multiple positions with Magnadyne, Dealer Services International, Vizualogic and Mobis, where he headed accessory sales, the company said.
Additionally, VOXX Electronics has created a new position—vehicle application specialist—for VOXX's remote start and security business, and has appointed Bradley to lead the company's efforts in the southwest region, the company said. Bradley previously served as the company's West Coast expeditor manager.
"Making these strategic moves will not only ensure VOXX's commitment to their expeditors and the Dealerships they serve but strengthen their arsenal of the best in the industry," added Demers.