News
VOXX Adds to Tech Service Team to Oversee New Aftermarket Business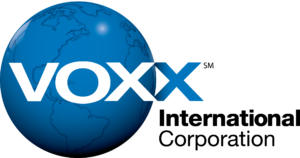 VOXX Electronics Corporation (VEC), has announced that Bryan Nelson and Chris Libardi have joined the VOXX Tech Service Team in support of the recent acquisition of Directed's automotive aftermarket business last month. VOXX recently acquired the aftermarket vehicle remote start and security solutions business inclusive of eight brands, led by Viper, along with Autostart, AstroStart, Avital, Clifford, Directed, Smart Start and Python.
In their new roles, Nelson, technical service manager, and Libardi, technical service supervisor, will oversee and support these newly acquired product lines as part of the larger VOXX Tech Service Team. Nelson's career he started out as part time car audio sales at Best Buy, quickly moved to be an installer, then worked with their "Secret Weapon" technical support team. After moving to Vista, California and joining Directed Electronics, he worked this way up the ranks over the past 6 years to now become the technical service manager of the DEI product lines for VOXX. Libardi has been working in the industry for the past 16 years in various leadership positions and most recently joined the Directed team 2 years ago as a technical service rep.
Both will report directly to Ed Catapano, assistant vice president of technical service, customer service and repair service teams at VOXX International. "I welcome both Bryan and Chris along with the whole DEI group to our VOXX family. I am confident with their leadership capabilities and can't wait to see this group thrive," said Catapano.