News
VOXX Acquires Directed's Aftermarket Brands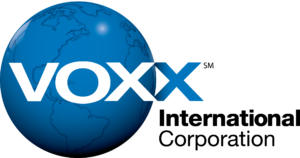 VOXX International Corporation, a manufacturer and distributor of automotive and consumer technologies for the global markets, has acquired the aftermarket vehicle remote start and security systems and connected car solutions businesses of Directed, the company announced.
This transaction was completed on July 2, 2020, via an Asset Purchase Agreement. VOXX DEI, a newly formed 75% owned subsidiary of VOXX and VOXX DEI Canada Ltd. are the Buyers.
The cash purchase price is $11 million and the assets acquired include inventory, accounts receivable, IT systems, intellectual property (which includes patents, trademarks, domain names and copyrights), plus certain fixed assets.
"Directed has been VOXX's primary competitor in the North America RSS business for years, and to a lesser extent, in the CC segment (telematics). Now, the combination of assets provides VOXX with a stronger offering for its customers, while also expanding its distribution network," the company said in a statement announcing the acquisition. "Further, the addition of Directed's top-tier engineering team will help drive innovation as it brings together the best engineering talent in the industry."
Within the remote start and security systems business, Directed boasts a portfolio of eight brands, led by Viper, along with Autostart, AstroStart, Automate, Avital, Clifford, Directed and Python. Analog and digital products include security, remote start and combined systems directly hardwired into vehicles, as well as systems with data bus interface modules. Acquired assets also include an accessories line.
Within the connected car business, products are sold under the Viper and Directed brands. This asset purchase adds not only new products, it also brings Directed's Vehicle Control Platform, which provides subscription-based revenue and the potential to expand into enterprise and fleet B2B markets. All brands are sold through a distribution network which includes aftermarket and electronic specialists, wholesalers and distributors, national and regional CE auto aftermarket retailers, car dealerships and expeditors, and to the Original Equipment Manufacturer ("OEM") markets.
Pat Lavelle, President and Chief Executive Officer of VOXX International Corporation stated, "I have known the Directed team for years, having competed against them at every turn, and we could not be happier in adding their brands, customers and team to the VOXX family. This is a natural fit for both companies, with far reaching synergies and opportunities to leverage platforms and talent to improve the customer offering, learn from each other and enhance value. The engineering talent we are adding is exceptional and we already see areas for cross-over, sharing best practices and leveraging their skillsets for other technology breakthroughs. Our balance sheet remains strong and we expect to recoup the cash outlay for this transaction within the next two quarters. Thus, this is an acquisition that essentially will pay for itself on a cash basis in the near-term, following the sale of inventory and collections, and significantly strengthen our customer value-proposition."