News
Volant Performance Redesigns Products, Packaging and Warranty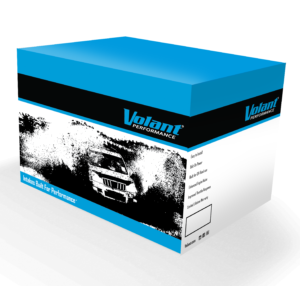 The Volant Performance brand has refreshed its product and packaging designs.
The push to improve the brand comes after Volant was acquired by TMG Performance Products in the fall of 2013, according to the company. By investing in Air Intake design language, new improved lid designs, better packaging, improved instruction sheets, lifetime warranty protection, enhanced MAP pricing program and the Volant for Life air filtration program, TMG Performance is moving forward with that vision.
"For the past few years this program and strategy has been taking shape and it's exciting to see it come to fruition" said Brent Noward, marketing manager of TMG Performance Products. "We've been wanting to move in this direction for quite some time and the timing just never quite lined up to tackle this initiative, which makes this program so exciting. Today we believe we are better positioned than ever, with the addition of resources, including Chris Thomson (national sales manager), and an expanded engineering department to take the necessary steps to evolve the brand and further its popularity amongst consumers."
Volant Performance's new program and air intake designs will be on display in booth No. 24929 at the Oct. 30-Nov. 2 SEMA Show. The company's newly designed products will be available Nov. 1, according to the company.
Visit volant.com or call 800-486-0999 for more information.