News
Visteon Receives CES 2023 Innovation Awards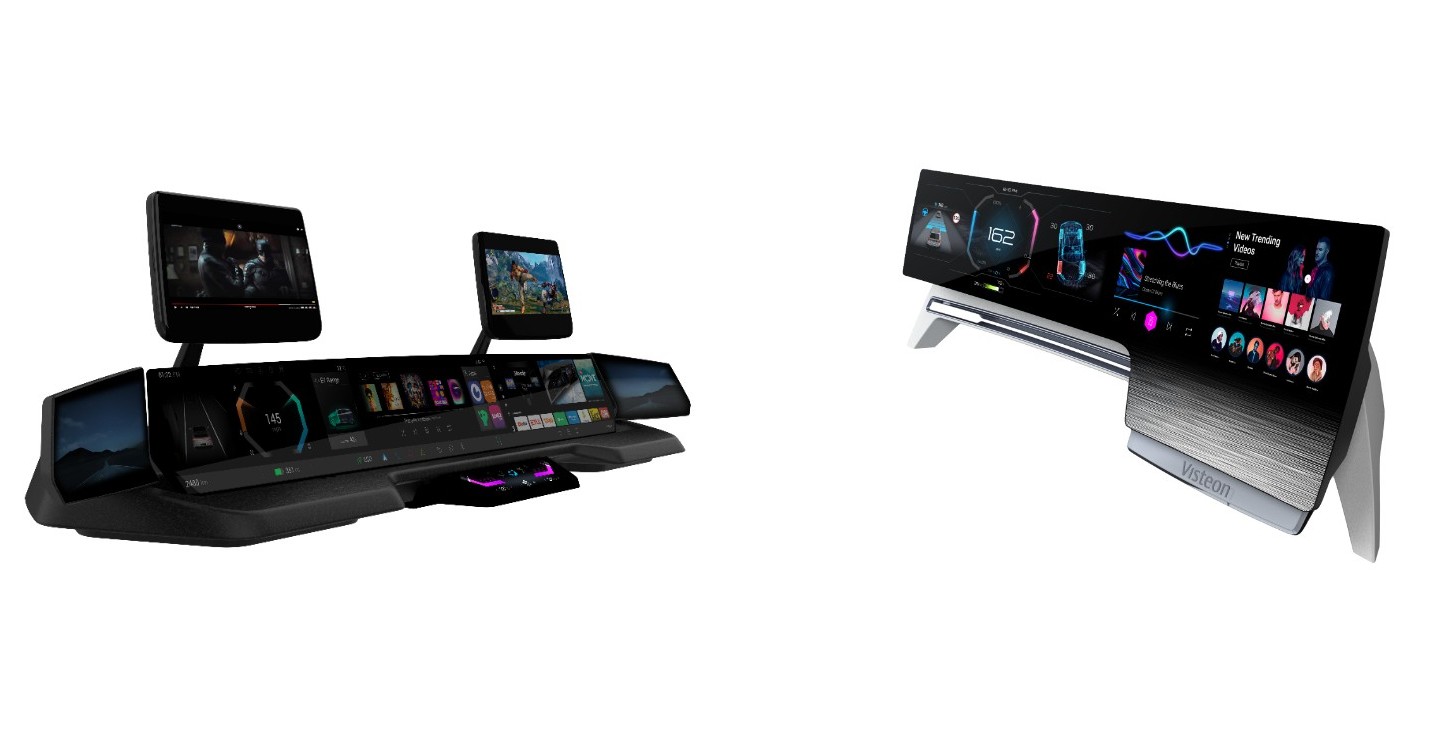 Visteon has been named a CES 2023 Innovation Awards Honoree for its Lightscape Panoramic Display and Command & Control Display, the company announced.
Visteon Lightscape Panoramic Display is a pillar-to-pillar display under a continuous glass lens. Utilizing Visteon's TrueColor Image Enhancement, the system dynamically improves display performance based on ambient brightness conditions, the company said, and also features force-touch and on-screen haptics, as well as a video and gaming experience for the front passenger. The entertainment content is protected by Visteon's Active Privacy filter, designed to promote safety and prevent driver distraction.
The Visteon Command & Control Display is a driver-centric, technology-forward display concept. The display glass is curved to bring the central display area within touchable reach, the company said, and the 4K, wide-format reconfigurable display area is optimized for high perceptual quality. The decorative panel in the central area matches appearance with surrounding design elements and can predict driver intent. When in use, the panel transforms to a fully reconfigurable display surface. When it is not needed, it transitions back to a decorative element.
"We are extremely proud to receive these CES Innovation Awards as they highlight Visteon's capabilities to develop technologies that enhance the user-experience and functionality of automotive cockpit displays," said Qais Sharif, Visteon's vice president and general manager of the Americas & global vice president of Display Product Lines. "Our Lightscape Panoramic Display and Command & Control display are perfect examples of Visteon's expertise powered by technological foresight that will forever change the future of driver-vehicle interaction with added safety, functionality and design aspects."
The CES Innovation Awards program, owned and produced by the Consumer Technology Association (CTA), is an annual competition honoring outstanding design and engineering in 28 consumer technology product categories, the organization said.