News
Vinyl Application Experts Featured at Upcoming Online Panel Discussion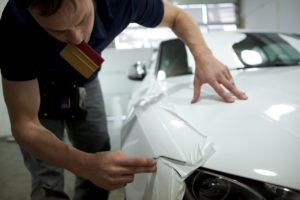 On Sept. 16, from 10 a.m. to 6 p.m., WRAPSTECH: The Science of Wraps is an online event focusing on vinyl applications, including wide-format printing, inks, lamination, surface prep, maintenance, tools, and installation to help ensure durable, color-fast solutions for all surfaces and climates.
The keynote of this session will be a 10 a.m. kick-off panel discussion, An A-Z Vinyl Exploration with some of the world's top practitioners providing more than their 2 cents. Panelists include:
Justin Pate: Owner of The Wrap Institute, billed as the world's #1 online wrap training platform, Justin also heads Avery Dennison's North American hands-on workshop and certification program.
Chad Parrish: President of Graphiti Wraps and co-owner of Wrap Mafia tools, Chad is a Certified Graphics Installer, Avery Dennison CWI Trainer, and a 3M Authorized Trainer.
Mike Zick: Owner of Mike Zick Installations, he has 31 years of installation experience and is a 3M Graphics Authorized Trainer.
Adam Sumner: Owner of Wrapix Imaging and Wrapix Academy, Adam is a 3M Preferred Installer, 3M Authorized Trainer and Tester, and is 3M Knifeless Accredited.
John Duever: A partner at Vinyl Images and Design and principal of JDINC – Consulting Services, John has been in the vehicle wrap and graphics industry for more than 18 years.
Charity Jackson: Co-owner of Visual Horizons Custom Signs, Charity has been in business since 1995 and most recently shared her expertise at The GRAPHICS PRO Files podcast, Ep. 8 – Mastering Workflows and Checklists with Charity Jackson.
Registration is free and, in addition to the panel discussion, includes a full slate of educational sessions and interactive exhibits. For more information about THE NBM SHOW Breakaway Sessions, WRAPSTECH: The Science of Wraps, click here.