News
Vintage Works Sees Promise in Semi-Truck Customization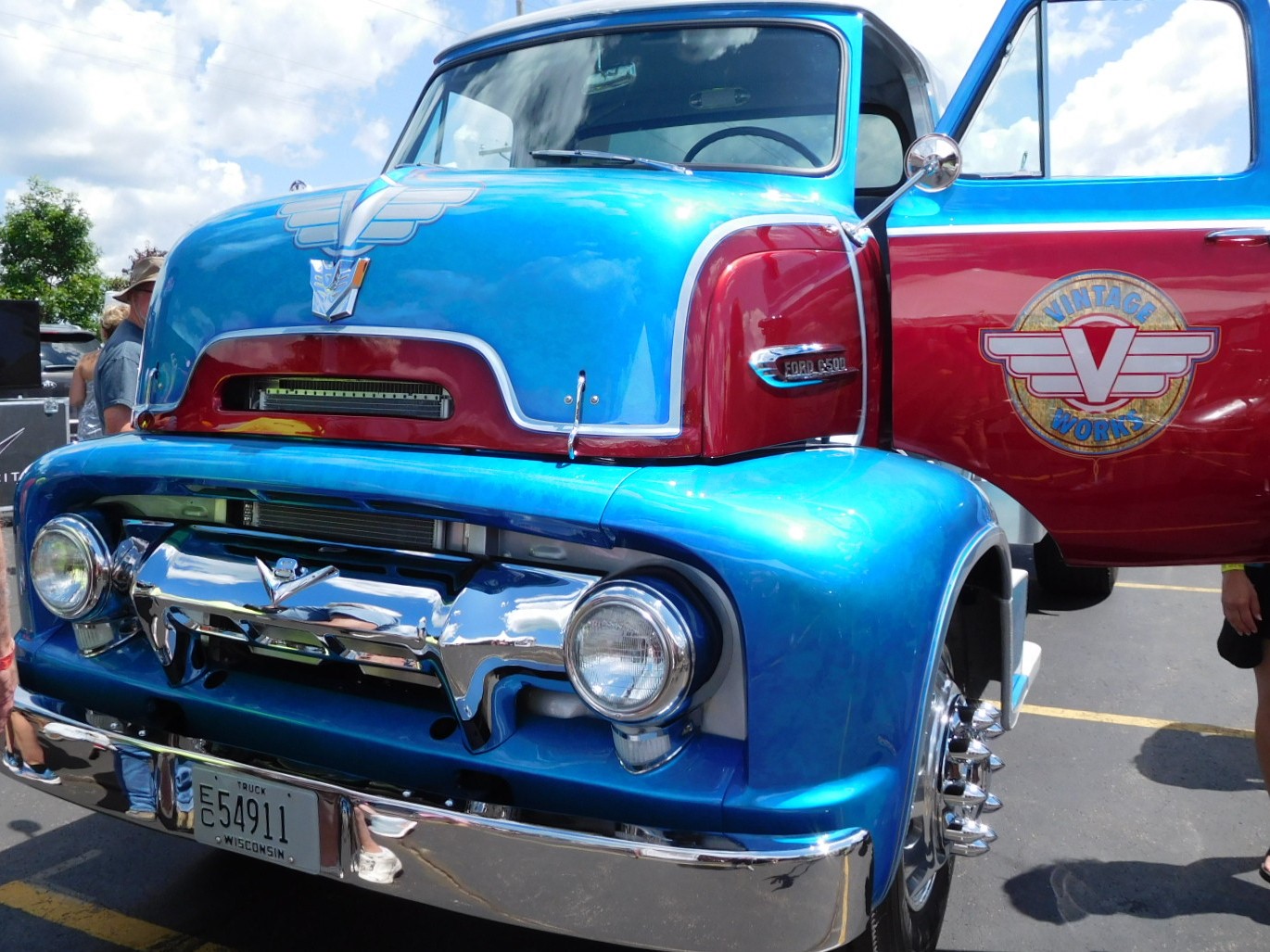 Vintage Works recently acquired Premier Manufacturing Inc. of Abrams, Wisconsin, which produces semi-truck grille guards.
Vintage Works has offered custom design engineering, CNC machining, metal fabrication services, tube bending and metal shaping capabilities to both car collectors and industrial clients for years. In addition, they provide sandblasting and powder coating services. The owners of the company are a group of engineers who love classics and they have helped restorers-"both professional and amateur-"build many cool cars.
Vintage Works has also sponsored celebrities such as Dave Kindig and KevDogg of Bitchin' Rides, Ryan Evans of Count's Kustoms and  Christy Lee,  Bogi Lateiner and Rachel De Barros of Three Girls Garage at major events such as the Iola Car Show and the NEWMotorama. Their creations-"from a replica of the General Lee Charger to Star Wars speeder bikes-"have also hit home runs with enthusiasts in the local Green Bay, Wisconsin area, as well as nationally.
Vintage Works' recent purchase of Premier Manufacturing Inc., gives the company a footprint in the custom semi-truck niche. There are a lot of deer in Wisconsin-"as well as along America's highways. As a result, there's a huge demand for grille guards that can protect the radiator and intercooler of a semi-truck from a deer hit, according to the company.
The purchase of Premier Manufacturing came at a time when the lease was up at Vintage Works' Suamico, Wisconsin, shop. The company temporarily moved its entire operation into Premier's shop in Abrams. This allowed Vintage Works to expand and to add a few more members to its CNC machining team. The new shop is right on Highway 41-"a major thoroughfare-"about 12 miles north of Suamico. The company also bought some property nearby the Premier shop where it plans to construct a new, first-class facility.
Vintage Works didn't just jump into the grille guard market like a bounding deer. It studied the designs of existing grille guards with the idea of making improvements. One problem with many grille guards was the mounting systems, according to the company. Most of the attachments were pretty complicated. Also, in many cases, the mounting was fixed-in-position so that drivers and mechanics could not get into areas behind the grille guard to make needed repairs.
The mounting systems have been redesigned to make installs simpler. The grille guards are made of proprietary, high-strength, lightweight 3/8-inch aluminum wall tubing. They come with blasted, powder coated or polished aluminum finishes and feature powder-coated steel mounts and custom license plate mounts. Personal customizing is also available to truckers who want to add a name, flag or other design elements. The Premier grille guards tilt forward so parts and panels behind the guard can be accessed.