News
Vintage Planet Becomes Official Superformance and Shelby Legendary Cars Dealer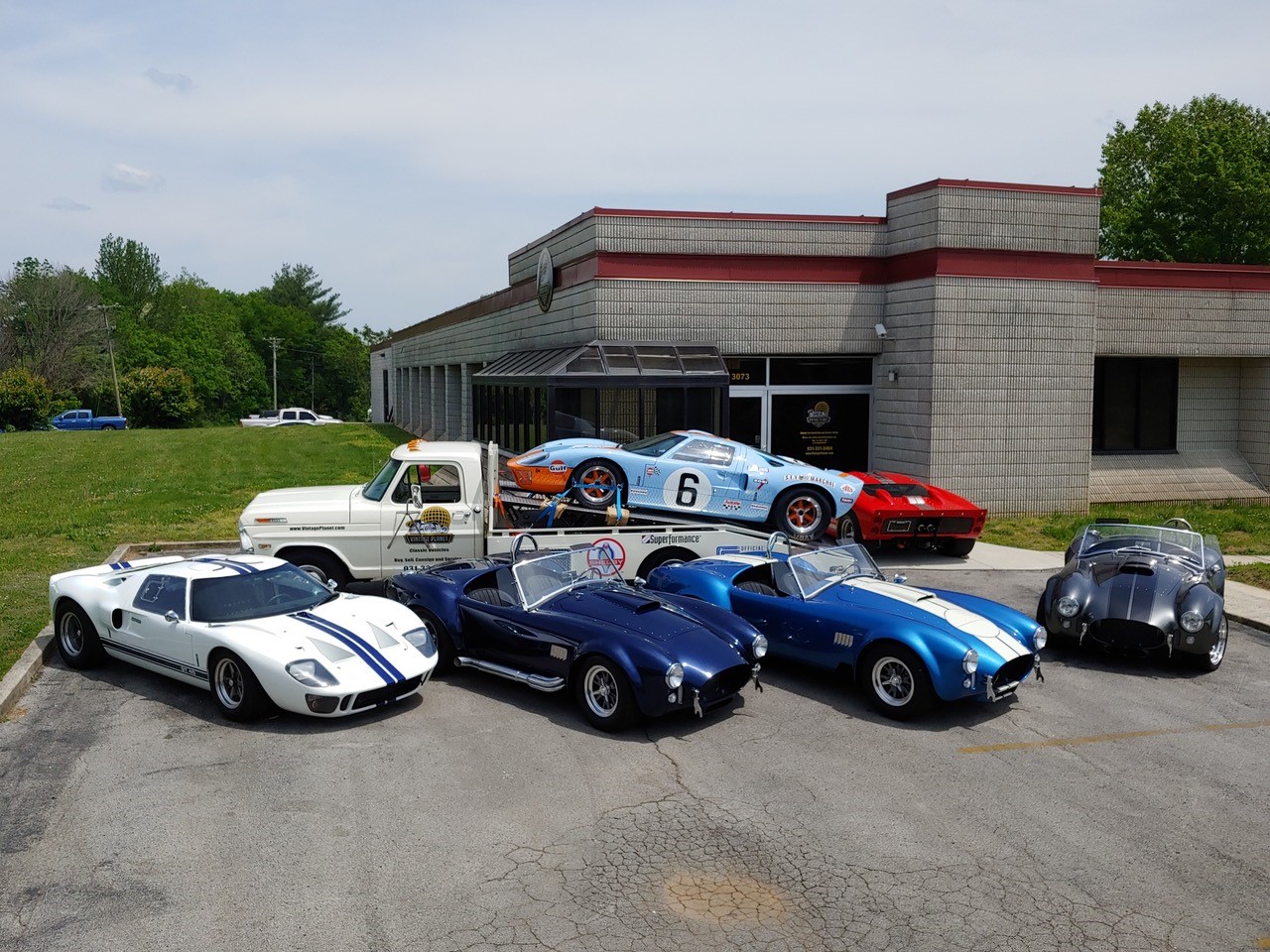 Vintage Planet is known for its diverse selection of muscle cars, vintage sports cars and classics. Now the Cookeville, Tennessee, dealership is an official Superformance and Shelby Legendary Cars dealer.
Vintage Planet sells the full product lines, including the Cobra Mark III, FIA Cobra, Slabside Cobra, GT40, Cobra Daytona Coupe and GM licensed Corvette Grand Sport. All Shelby Legendary Cars and GT40s have a Shelby CSX serial number and are FIA vintage race eligible. The full line of Cobras and Daytona Coupes are available with handcrafted aluminum bodies.
Customers can choose from a wide variety of classic and modern engines & transmissions to develop the ultimate performance package. Drivetrain combinations include everything from a 427 cubic inch side-oiler with a toploader 4-speed, to a modern stoker engine with a 5-speed, or an injected supercharged V8 with a 6-speed.
Vintage Planet is located next door to American Powertrain.