News
VIDEO: A Sneak Peek at Adam Carolla's Upcoming Carroll Shelby Documentary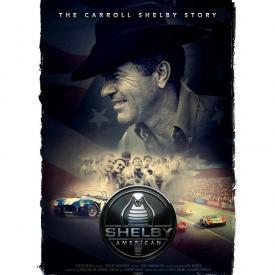 Comedian and television host Adam Carolla's production company, Chassy Media, is releasing a documentary detailing Carroll Shelby and his rise from Texas chicken farmer to Le Mans and World Manufacturing Championship winner.
Composed entirely from archival footage and interviews with some of the icons of the sport, Shelby American, which will not be released in theatres, will premiere digitally on Chassy Media's website on Nov. 22.
In addition to digital versions, the film will also be available in DVD and Blu-Ray formats.
Watch the trailer below.