News
Vic Wood Joins Race Winning Brands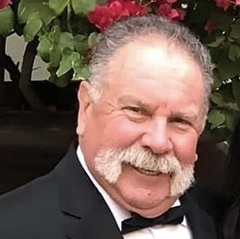 Race Winning Brands (RWB), a manufacturer of engine components for the automotive and powersports aftermarkets, has added industry veteran Vic Wood as a regional tech support manager, the company announced.
Wood comes to Race Winning Brands with over 40 years of experience in the automotive aftermarket. A native of Australia, Wood came to the U.S. in 2000 and has established a decorated history including direct involvement with several long-established racing component manufacturers such as Hedman Performance Group, B&M / McLeod Industries and Weld Wheels, as well as the SEMA Industry Councils, the company said. Wood is a familiar face to most of the NHRA crew chiefs through his past roles and will continue that role with RWB.
"In our ongoing focus of having experienced industry people calling on engine builders, this is a perfect fit for RWB," commented Bob Bruegging, Race Winning Brands' CEO. "Vic knows his way around a race car – in the pits and at the shop – and brings tons of energy and product knowledge to our company. Calling on engine builders directly is how we learn what they need and how they learn what we can do for them."
In the role, Wood will be spending time servicing automotive engine builders, performance shops and distributors throughout the Midwest.
"I am excited to join Race Winning Brands and look forward to the challenges ahead," explained Wood. "The role I have been offered provides me with some truly great and exciting opportunities to visit existing and future customers directly. I really enjoy the face-to-face contact in a customer's place of business which provides the opportunity to see and listen to their needs on the front line. This environment, along with being at the racetrack for key racing events, is something I have greatly enjoyed over the years and is where I have spent most of my life in one role or another."
Wood will remain based out of the Kansas City area to serve the Midwest, representing RWB effective immediately.