News
VETMotorsports Shares Indy Racing Experience with Military Members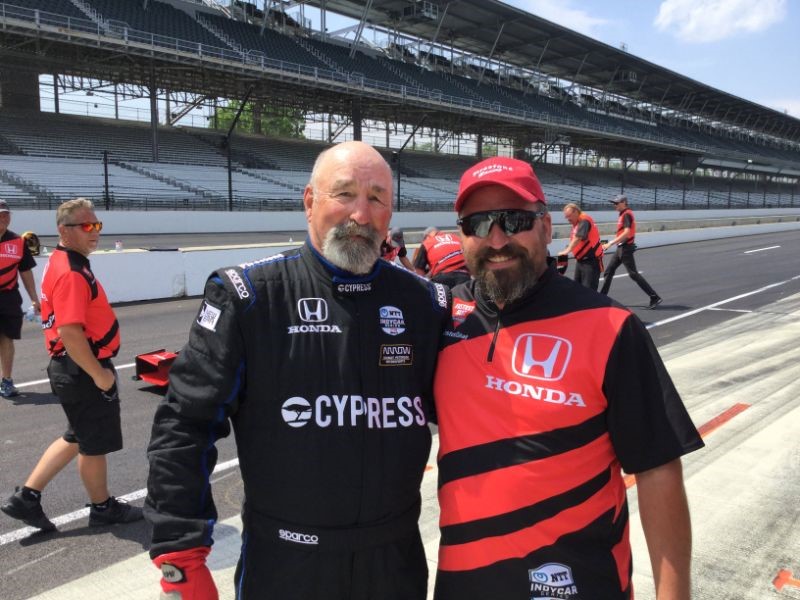 Non-profit organization VETMotorsports recently partnered with the Indy Racing Experience to provide a unique experience for several current and retired military members.
Five United States military veterans, one active-duty airman and one active-duty National Guardsman received rides in the Indy Racing Experience two-seater IndyCar at the world-famous Indianapolis Motor Speedway after this year's Indy 500, according to a press release.
The participants included Colorado Navy veteran Mike Atwater, Ohio Army veteran Mike Hensel, Indiana Navy veteran Troy King, Illinois Army veteran Claire Farron, Virginia Army veteran Jason Ehrhart, Ohio Army National Guardsman Kevin Colwell, and Ohio Airman Drew Brenner.
All took rides with the Indy Racing Experience's team of professional race car drivers in one of the team's purpose-built, two-seater Indy cars to see what it's like to go 180 mph around one of the world's greatest racetracks.
"We've given our military participants some pretty incredible experiences over the years, but this one was right at the top," said Peter Cline, VETMotorsports founder and executive director. "Getting a driver's-eye view and the physical experience of what it's like to race in the Indy 500 is truly unbelievable. We can't thank the Indy Racing Experience enough for making it possible, as well as donations from Rod Falkner at Dumonde Tech Racing Oils and Hilliard Memorial VFW Post 4931."
VETMotorsports is an award-winning, non-clinical outreach program that honors and empowers active military, National Guard and Reserve members, Gold Star parents and veterans with service-connected injuries and their caregivers through active participation in motorsports. The program recruits participants, gives them hands-on access to a variety of motorsports experiences and covers all expenses for participation.