News
VETMotorsports Hosting iRacing Fundraiser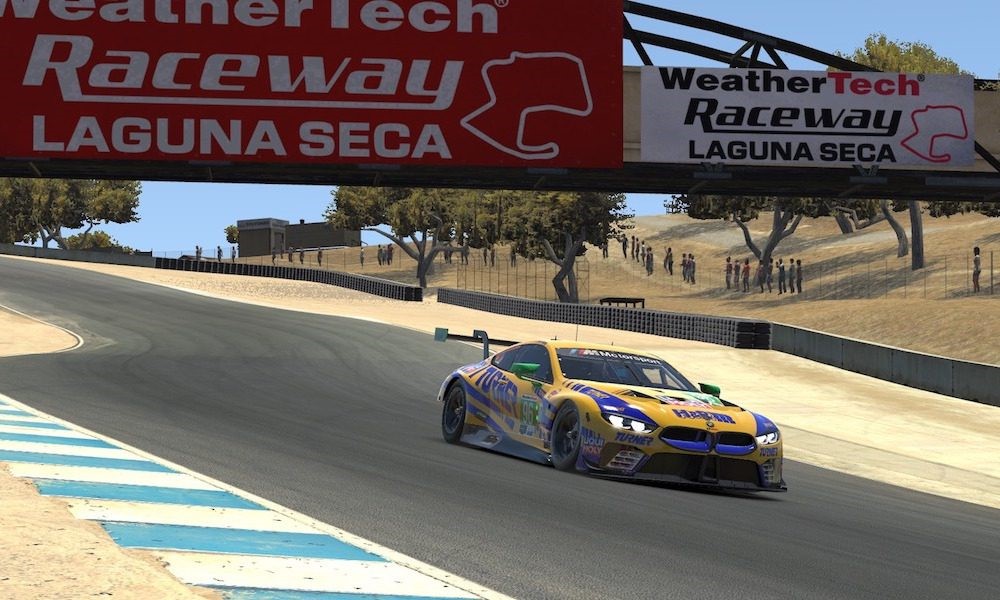 VETMotorsports will be hosting a virtual race for its First Annual Armed Forces Day Challenge, the non-profit announced. The virtual race, contested at WeatherTech Raceway at Laguna Seca, will be held on racing simulator platform iRacing, hosted by Rayesportsracing.com and broadcasted live by the Global Simracing Channel (GSRC) and will raise funds for the organization.
VETMotorsports places qualifying participants within a wide range of motorsports-related activities, providing a grassroots effort using motorsports to empower active, guard, reserve, veterans with service-connected injuries and Gold Star families.
Open to anyone with an iRacing account, the race will feature two races with a variety of vehicles. Group One will feature Global MX-5 Cup cars and the Ford Mustang FR500S in 30-minute sprint races with open setups and a 20x incident limit. Group Two will be a 60-minute GT3 race with open setups and a 25x incident limit. The Audi R8 LMS, BMW M4 GT3 Prototype, Ferrari 488 GT3, Ford GT GT3, Lamborghini Huracan GT3 EVO, Mercedes AMG GT3 and McLaren MP4-12C GT3 will all be eligible for GROUP TWO.
Drivers can register for Group One and/or Group Two. Registering drivers will pay an entry amount of $5, provide their contact information, select a branch of service they are representing (optional) and will be issued an event access code in a follow-up email.
Participants will also have the opportunity to make an optional donation in an amount of their choosing. Those that make an additional donation will have their donation matched up to a total of $5,000.
Click here to register.