News
Vehicle Trade-In Values on the Rise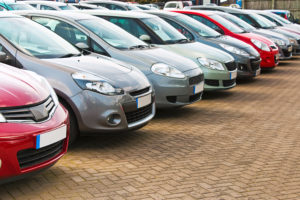 Hit hard during the early stages of COVID-19, used vehicle trade-in values are now soaring.
As a follow-up to recent research released by Edmunds about used vehicle retail prices rising during the coronavirus pandemic, Edmunds analysts say that used vehicle trade-in values are also increasing dramatically.
Edmunds data reveals that the average value for all vehicles traded in during the month of July climbed to $14,066, compared to $12,083 in June, marking a 16.4% increase that's just shy of $2,000. Values are being driven both by limited new vehicle inventory and a surge in demand for used vehicles, according to analysts.
Also, the average days to turn (DTT) for used vehicles dropped to 38.3 days in July, compared to 44.1 days in June. The 13.1% decrease is the steepest month-over-month drop that Edmunds has on record.
"The used market is experiencing a dramatic recovery. Used vehicles were sitting almost untouched at the start of the pandemic, and now they're practically flying off dealer lots," said Jessica Caldwell, Edmunds' executive director of insights. "Dealers are willing to pay more to acquire inventory to meet the surge in demand for used cars, which is great news for car owners because it means they can expect to get a higher value for their vehicle if they sell or trade right now. But time is of the essence because there's no guarantee that these unique market conditions will continue for long."