News
Vehicle Sales Raise Funds for SEMA High School Program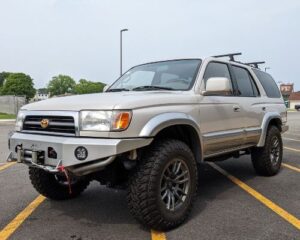 Five vehicles built by SEMA High School Vehicle Build Program students were sold to benefit SEMA-led automotive youth engagement initiatives, the organization announced.
The three customized third-generation Toyota 4 runners and two Jeep Wrangler TJs, sold on Bringatrailer.com, brought in a combined $148,250 for SEMA efforts, the organization said.
Click here for more information.