News
Vehicle Lightweighting Technologies Market to See 13.6% Annual Growth Through 2024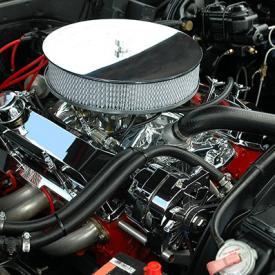 The increasing need for fuel efficient vehicles is the main factor driving growth of the global vehicle lightweighting technologies market, according to a report by BCC Research, "Global Markets for Vehicle Lightweighting Technologies."
The market expects to see a compound annual growth rate (CAGR) of 13.6% through 2024, when it could be worth $250.9 billion.
Major players in the market include: 3M, BASF, General Motors and Toyota.
Research Highlights
The high strength steel, aluminum and magnesium segment of the global vehicle lightweighting technologies market is expected to grow from $106.1 billion in 2019 to $173.5 billion in 2024 at a CAGR of 10.3%.
The plastics, composites, natural, and other materials segment is expected to grow from $26.8 billion in 2019 to $77.4 billion in 2024 at a CAGR of 23.7%.
Asia leads the global market with a total regional market value of $55.6 billion in 2019. This amount is expected to advance to $112.1 billion during 2024, with a CAGR of 15.1%.
Read the full report here.
"Engine lightweighting was first conceptualized as such in patents of the 1950s and was initially deployed in the early 1960s," writes analyst Robert Eckard. "It was at this time that the first aluminium engine blocks were mass manufactured. By the 1980s, aluminium engine blocks and smaller engines were relatively common, and lightweighting tended to focus generally on smaller vehicles that improved gas mileage primarily through reduced size but also through increased use of aluminium. Today's consumers, however, are maintaining their preference for larger vehicles in many markets."
Potential Impact of Trump Administration Regulations
In the United States, the Trump administration is currently considering rolling back CAFE standards to remain fixed at 2020 levels. It is unclear how far this effort will go. If U.S. standards do become fixed at 2020, this could result in one of two scenarios. First, automakers selling to the U.S. could continue to increase fuel-efficiency development, a decision that would help maintain consistency in manufacturing globally. Second, automakers selling to the U.S. could stop currently planned efficiency-oriented research, development and commercialization of efficiency technologies. This change would result in curtailment of R&D activities in the U.S. and would shift those activities to other countries globally—particularly Western Europe and Japan, South Korea, and China.