News
UTI Celebrates Service Member Technician Training Program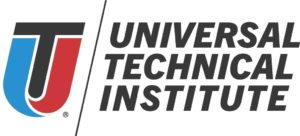 Universal Technical Institute (UTI), BMW of North America and Premier Truck Group are celebrating the success of their on-base technician training programs this Veterans Day, which has resulted in transitioning military members taking jobs at BMW and Premier Truck Group dealerships across the country, the technical school said.
The effort first launched in 2018 at Camp Pendleton, Calif., and has since expanded to two additional bases.
BMW of North America and UTI offer the BMW MSTEP technician training program at Camp Pendleton and Fort Bragg, N.C., while Premier Truck Group and UTI offer a diesel technician training program at Fort Bliss, Texas. The programs are available to service members with a technician background who are transitioning to civilian life, UTI said.
"Veterans are highly trained, talented and agile, and among the most dedicated, capable and disciplined students and employees we've met," said Jerome Grant, CEO of UTI. "It is our privilege to support them. That's why we have built a welcoming environment and programs like this that appreciates their service and sacrifice. We are committed to help our veterans reach their full potential."
The 16-week BMW technical education ­­program features a specialized on-base curriculum and hands-on technical training on diagnostics and technologies unique to the BMW brand. Upon graduation, BMW assists the new technicians with employment at authorized U.S. dealers.
"BMW in partnership with UTI, is the first premium luxury importer to offer on-base automotive technical training, and we are honored to be help service members transition to a rewarding career as a BMW technician," said Gary Uyematsu, National Technical Training Manager, BMW of North America. "Besides their previous technician experience and training, veterans bring great team spirit and discipline to our dealerships' service centers. Our MSTEP program continues to grow, and we appreciate UTI for working in tandem with us to help fill our need for trained BMW technicians."