News
USAC Adds to Leadership Team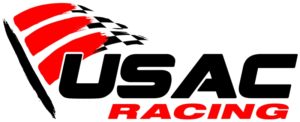 The United States Auto Club (USAC Racing) has added Laura Hauenstein to the sanctioning body's leadership team, the sanctioning body announced.
Hauenstein will join USAC Racing as Risk & Compliance Manager – overseeing the insurance needs of the expanding portfolio of racing series under USAC's sanction.
Hauenstein comes to USAC with a background and portfolio of experience in motorsports insurance, having worked in nearly every capacity as a leading agent and broker for multiple insurance carriers representing an array of clients throughout auto racing.
In her new capacity at USAC, Hauenstein will offer enhanced oversight of risk management at the series, track and participant levels where her responsibilities will include forming and managing new guidelines working in the industry under the various state-issued COVID-19 protocols.