News
U.S. Regional Sales Manager Retires from Alpine Electronics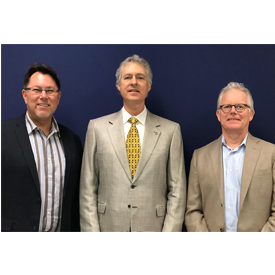 Joel Kaplan is retiring as the western region sales manager of Alpine Electronics of America Inc.'s aftermarket division. Ken Wiseman will replace him after Kaplan retires on Jan. 26.
Kaplan worked in the 12-Volt industry for 34 years. He started as a sales rep for the Mark Granby Co. in 1983. Alpine was one of their featured brands, and Kaplan's Southern California territory included Orange County, San Diego County, and the Inland Empire.
In 1989, Kaplan joined Alpine as a direct sales rep and continued to service the same geographic area. He went on to become Alpine's western region sales manager, a position he held for 20 years.
"I truly enjoyed working with our sales force who I felt were the finest in our industry, and our Alpine dealers who greatly contributed to our long-term success," Kaplan said. "In retirement, I want to give back to humanity by volunteering with organizations that bring food into the homes of people in need."
Kaplan said he's also looking forward to spending time with his wife and two children and enjoying his favorite hobbies: hiking, skiing, and offshore fishing.
Wiseman also has a long history in the 12-volt industry, with over 33 years of experience. He started in retail sales in Southern California, then joined the manufacturer side of the business in 1989. From 1989 to 2017, Wiseman worked in management at four major 12-volt manufacturers. He held various positions including regional sales manager, national sales manager, director of sales and marketing, and director of audio. In the last 12 years, he was instrumental in helping to build amplifier and speaker business, which helped boost these product categories within the overall industry.
"I'm grateful for such a long tenure in our industry and am looking forward to sharing my knowledge in my new role with Alpine," Wiseman said.
"We appreciate all that Joel has done for the Alpine business in the past 29 years and wish him an enjoyable and rewarding retirement," said Mike Anderson, vice president and general manager of the Alpine Brand business division. "We also welcome Ken to the team and know he'll bring a wealth of experience and expertise to his role."