News
Upcoming Webinars to Cover COVID-19 Tax Prep, Vaccine Mandates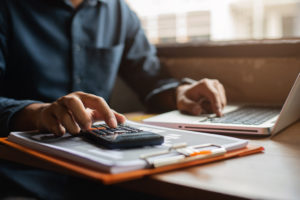 The National Federation of Independent Business (NFIB) is hosting two webinars this week covering COVID-19 tax prep and vaccine mandates, the organization announced.
The first webinar, scheduled for Wed., Nov. 17 at 12 p.m. ET, will be hosted by NFIB's COVID-19 experts Beth Milito and Holly Wade, who will be joined by CPA Joshua Jenson, to discuss the tax implications of the Payroll Protection Program, the Economic Injury Disaster Loan and the Employee Retention Tax Credit. The webinar will conclude with a live Q&A to answer any PPP, ERC FFCRA, and EIDL questions.
The second webinar, scheduled for Fri., Nov. 19 at 12 p.m. ET, will cover the U.S. Department of Labor's Occupational Safety and Health Administration (OSHA)'s COVID-19 Vaccination Emergency Temporary Standard (ETS), which established new mandatory vaccination requirements for private employers with 100 or more employees.
The webinar will provide an overview of the OSHA ETS and the new federal contractor vaccine rule and aims to answer questions surrounding both rules including coverage and deadlines. It will also outline what steps employers need to take to protect employees and ensure compliance by Jan. 4, 2022.
Click here for more information.