News
Upcoming Webinar to Provide PPP Automatic Forgiveness Update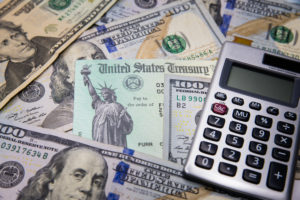 An upcoming webinar from the National Federation of Independent Business (NFIB) will provide updates on the status of automatic forgiveness for Payroll Protection Program loans, the organization announced. The webinar is scheduled for Wed., Oct. 14, at 12:00 p.m. ET.
Hosted by the NFIB's resident PPP experts and special guest CPA and Tax Expert Martin Abo, the webinar will cover the following topics:
PPP and taxes: file for forgiveness now or wait? Is PPP taxable income? Will Congress allow a 2nd PPP?
Payroll tax deferral – what is it?
COVID-19 federal tax relief – am I missing any credits?
Any year-end tax planning tips to cut my 2020 tax bill?
The hosts will also cover SBA's new PPP automatic forgiveness application (Form 3508S) for loans of $50k or less and save time for a Q&A.
Click here to register.