News
UNOH Launches Motorsports Marketing Program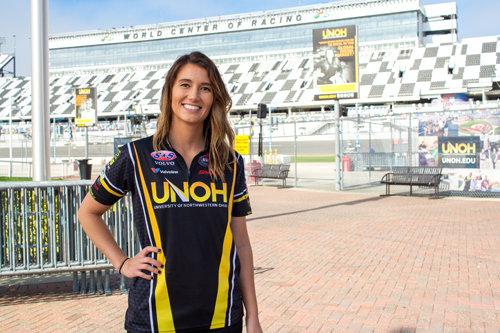 The University of Northwestern Ohio is launching a new degree in motorsports marketing, the school announced.
"Launching the motorsports marketing degree at UNOH makes perfect sense for a University that prides itself on all things high-performance," said Marketing Department Chair Dr. Susan Mann. "If students have a passion for motorsports, but don't want to be a technician, this program will show them how to create an electric atmosphere at race venues, put together sponsorship packages for teams and drivers, and manage the image or create partnerships for talent in all levels of motorsports."
UNOH offers a 4-year bachelor-degree program focused on motorsports marketing.  The program will take students out of the classroom and into the garages, front offices, tracks, suppliers and sponsor companies that drive the motorsports industry. With at least 1 required internship, students will have the chance to work within the motorsport field of their choice including grassroots racing, NASCAR, Monster Jam, IndyCar and more.
"The motorsports industry as a whole stands to benefit from the motorsports marketing program at UNOH as the University continues to create programs to advance the career paths of individuals who choose to focus on the business side of motorsports" said T.J. Puchyr, co-owner of Spire Sports + Entertainment.
Students will learn from professors and guest speakers from the industry.  Topics covered include: Public Relations, Social Media Management, Race Day Operations, Sponsor Acquisition, Media Buying and Website Administration.
Core Courses in the motorsports marketing program will begin in the Fall of 2021 but interested students can enroll and begin classes starting in April.