News
UNOH, Garage Gurus Renew Support of US Auto Tech National Championship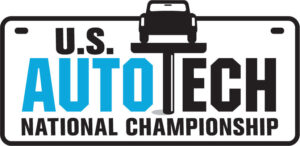 The University of Northwestern Ohio (UNOH) and Garage Gurus have renewed their support of the U.S. Auto Tech National Championship (USATNC), which will return for its third year in 2023, contest officials announced.
The competition offers two ways to enter. The first is the virtual Driven to Win quiz, where participants can test their total vehicle knowledge. Alternatively, they can participate in one of the three in-person qualifying events. The qualifying round is open from March 15 to July 31.
The top 64 professionals and 64 students from the qualifying round will advance to the Round of 64 – a digital quiz, taking place from August 1-10. Quiz questions are provided by Automotive Service Excellence (ASE), USATNC officials said. The 16 pros and 16 students with the highest scores will then move on to the Round of 16, where they will receive an At-Home Kit to complete a challenge. Participants must record and submit a video of themselves completing the task and will be judged on time, safety and accuracy. This round will take place from Aug. 14 to Sept. 1.
The Finals will see the top four pros and four students receive an all-expense-paid trip to Tampa, Florida, and will receive a VIP prize package with gifts provided by the sponsors. Each will compete live for their share of $100,000 in cash, along with the title of U.S. Auto Tech National Champion.
"Serving as an Official Technical Advisor for the US Auto Tech National Championship has been a very rewarding project," said Charles 'Trey' Becker, director of business development at UNOH. "It is great to see both Student and Professional Automotive Technicians receive the recognition they deserve. The University of Northwestern Ohio is excited to continue our support for this great event in 2023 and hope to attract more young men and women to the Automotive Technologies industry."
"DRiV and Garage Gurus are proud to be a part of this growing program," said Rebecca Mahan, executive director of americas marketing at DRiV. "Since year one, we've served as the Technical Advisors and Official Parts Sponsors which has allowed us to showcase our Gurus knowledge and abilities, as well as our premium product lines. We're excited to keep watching this competition grow."
Click here for more information or to register for the competition.