News
Universal Technical Institute to Open New Austin Campus Next Year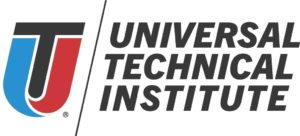 Universal Technical Institute Inc., a provider of transportation technician training, plans to open a new campus in Austin, Texas in 2022. The facility will be its third in the state and 13th nationwide.
The expansion is part of UTI's growth and diversification strategy, which consists of both organic and inorganic initiatives, including developing more efficient, commuter-friendly campuses in high-demand markets and broadening program offerings, according to the organization.
"We are excited to be expanding in Texas, where UTI has a 38-year history of supporting students and graduating them with the skills employers want so they can be employed in good jobs," said Jerome Grant, chief executive officer of UTI. "An Austin campus will offer a convenient solution for students to train while living and working at home in a market where our proven evaluation criteria show extremely strong prospective student interest in our programs and employer demand for skilled technicians."
UTI has leased approximately 100,000 square feet in the CM Techridge facility in North Austin. The campus will be designed with an innovative and more efficient layout to support UTI's new blended-learning curriculum, providing both digital and hands-on training elements.
The expected initial offerings at the campus include UTI's Automotive, Diesel and Welding Technology programs, with capacity for additional courses to be added in the future.